The Museum of Policing in Devon and Cornwall relies on its dedicated volunteers to help keep the collection and archive in tip-top condition. It is thanks to them that the archive and artefacts are preserved for generations to come.

The first week in June was Volunteers Week 2021, a time for organisations like ours to shine a light on all the incredible work volunteers do. Here at the Museum of Policing in Devon and Cornwall, we are extremely lucky to have 10 outstanding volunteers, without whom the museum would not be where it is today.
Pam, Monica, Sue, Vikki, Helene, Derek, Peter, Brian, Mark, Andy and Mark, contribute their time, expertise and support across a range of activities and projects.
Derek is our number one person when it comes to all things uniforms in the artefacts collection at the Museum of Policing in Devon and Cornwall. He has spent the last few years organising and rationalising the uniform collection under the guidance of the curator, and is now working on additional preservation activities to ensure the uniforms are preserved for generations to come.
Pam, Brian and Sue are officiandos of our artefacts catalogue system, and before covid-19, were working on updating records and accessioning new donations. Pam has been pivotal in organising our photographic collection, and successfully manages a group of over 300 individuals to identify and organise the photos under the guidance of our Archivist. Both Pam and Monica know our historic collection inside-out, and without them, the Development and Operations Manager would be lost!
Vikki is our social media volunteer, but she gets stuck in with all our projects and her enthusiasm for policing heritage is infectious!
Helene and Mark are two of our key content contributors, and you'll find their fascinating stories on our website most months.
Our second Mark manages an array of policing heritage databases that we use to keep a record of information, such as common police acronyms which come in very handy.
Andy offers support in all things photo, graphic design and IT related, and we are really lucky to have him.
To all our volunteers, we say a massive thank you for all you do for the Museum.
If you are interested in becoming a volunteer, contact the Museum of Policing in Devon and Cornwall CEO: ceo@greg-white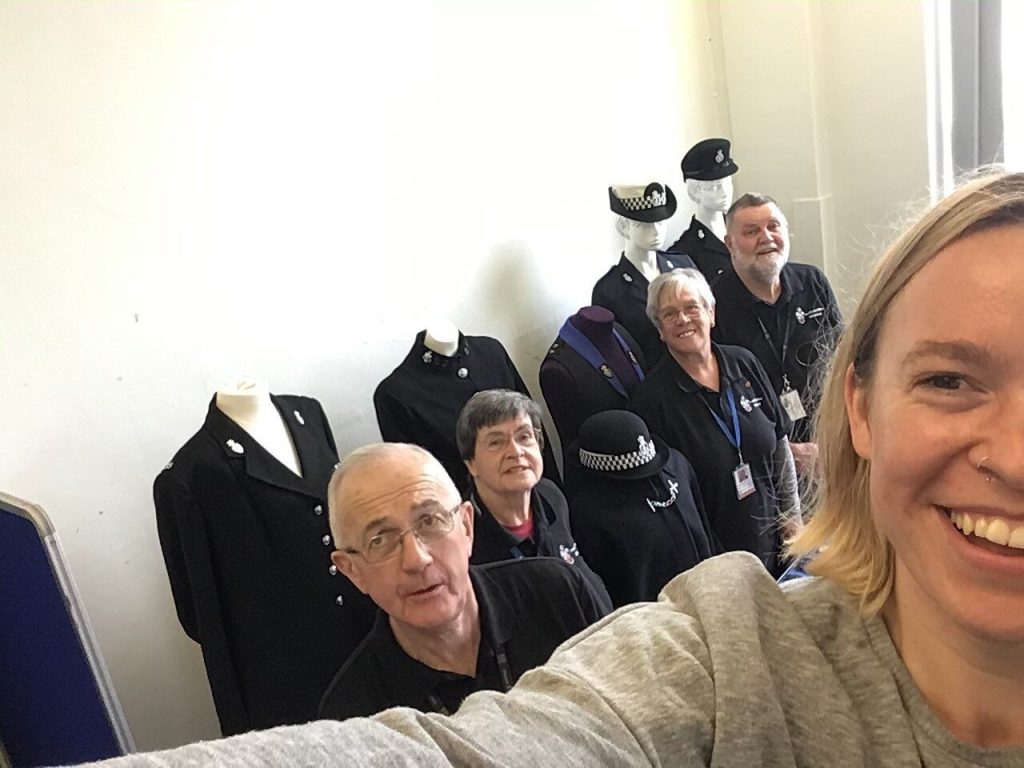 Read more about volunteering for the museum here – Museum of Policing in Devon and Cornwall: Volunteer Diary.