Not long after Sue moved to Okehampton, she started volunteering for the Museum of Policing in Devon and Cornwall with her husband Derek.

Some 11 years later and they are both still volunteering. Every Monday, Sue volunteers at Okehampton Police Station where the museum's object collection is housed.
Over the years, Sue has worked on a range of projects. When she first joined the museum (before it was formally known as the Museum of Policing in Devon and Cornwall), Sue worked with Derek on itemising and cataloguing the police uniforms and hats. This is one of our largest collections and took them several years to complete! Uniforms are constantly being donated to the museum, so there's always something to do that's uniform related.
Sue also plays an integral role in the museum's Blue Light Days, which are organised by Devon and Cornwall Police. The days engage people with learning difficulties to help them feel safe around the emergency services, and aim to break down the barriers that can often exist between them. Sue works with Derek and Brian (another one of our volunteers) on these days. The museum has a Tardis replica which always makes an appearance, as well as a stocks replica. The volunteers also bring along police uniforms and handling boxes which are filled with rattles, whistles, handcuffs, truncheons and more recent uniforms, which people can try on. Sue recalls that no matter how many times you warn people not to fasten the handcuffs, someone always does! But Sue says that's part of the fun, and they always have a spare key just in case! For Sue, this is an incredibly rewarding experience and her favourite aspect of volunteering with the museum.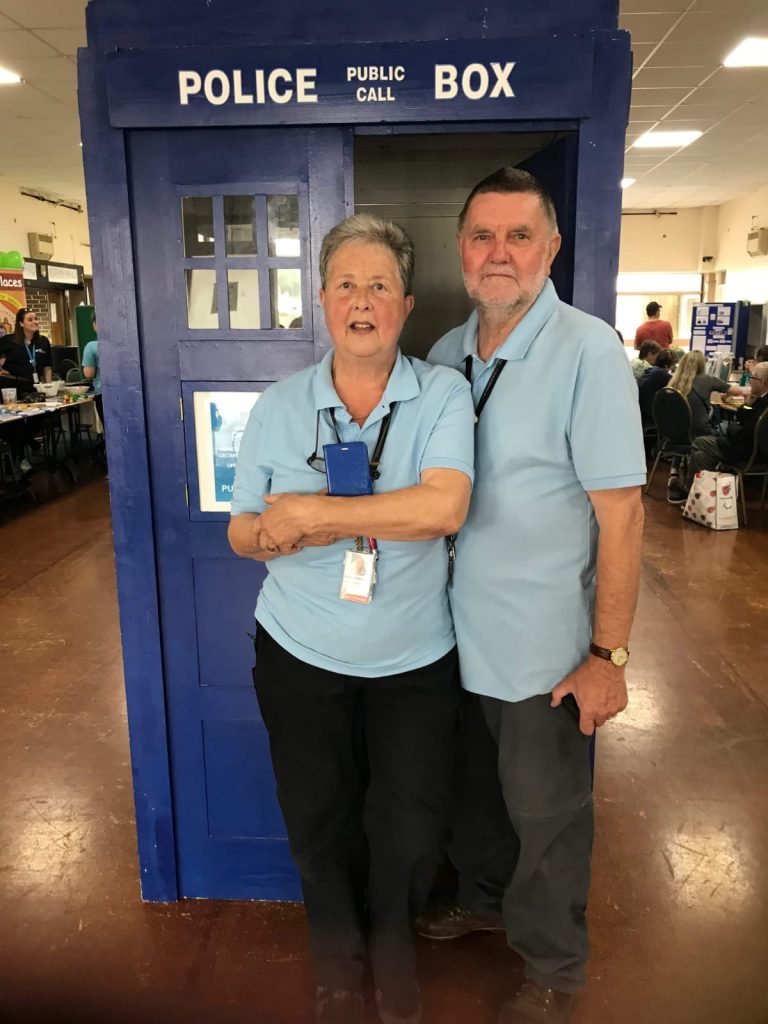 Along with the Blue Light Days, Sue has also volunteered at the Family Open Days that happen at Plympton Fire Station, as well as town galas and school events, where they take the Tardis and handling boxes.
In pre-Covid times, these public events happen around six times a year, and are a great way to engage with the local community. Whilst they haven't been able to go ahead recently due to Covid-19, Sue is hoping that 2022 will see them return.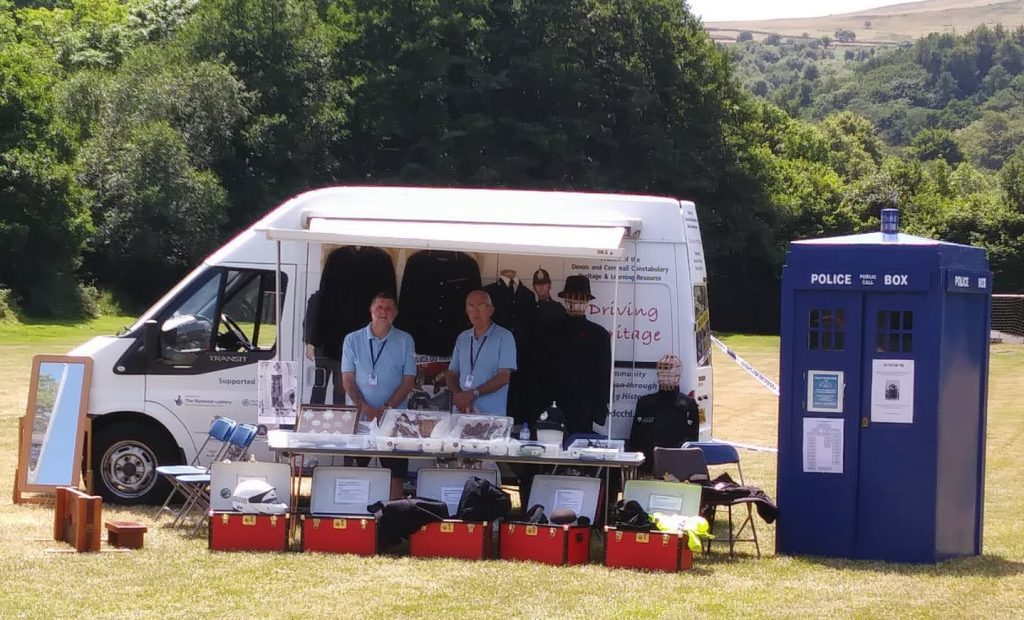 Sue is originally from Hackney; prior to moving to Okehampton, she had a long career working in the office of a bank in London which she loved. Sue also worked as a dental nurse and for a DIY company, and has two wonderful children. Whilst Sue would have liked to have been a police officer, she said this never seemed an option when growing up. At school, Sue recalls that teachers mainly promoted office work to young women.
We're very fortunate to have Sue as a volunteer. Without the dedication of volunteers like Sue, the museum would not be where it is today. If you're interested in volunteering with us, we'd love to hear from you.