Learn why a swimming Bear was at Dartmoor Prison, how swan beaks helped solve the Devon murder of a shoe fortune heiress, why a Rolex watch jailed an identity theft killer near Teignmouth, the unusual way women were moved by the region's police in the early 1900s, how a child's disappearance led to a failed wish for mounted police across two counties, if a pilot survived wedging his plane between two homes in Cornwall, and when Isles of Scilly residents stockpiled shoes and smoked sea-soaked tobacco.
Delve into the history, heritage and true crimes of Devon and Cornwall and help a museum dedicated to policing showcase its archive and collection.
The Museum of Policing in Devon & Cornwall recently opened its micro premises in Tavistock and is digitising its collection and archive.
But help is needed to keep the charity's free mini museum open to the public, plus lend a hand with its ongoing digitisation project to scan, photograph and catalogue everything in its collection and archive.
Volunteers helping at our sites in Okehampton, Exeter and Tavistock can claim mileage and expenses.
Keith Tester, a volunteer with the museum since March, has recorded and photographed high-profile crime evidence, vintage uniform, memorabilia, retro equipment, and historical documents as part of the ongoing digitisation project.
He said: "It is fascinating to see what we have in our vast collections and archive, and to tap into the knowledge of the people I work with.
"I feel privileged to be discovering the history of policing, the stories behind the objects we have, and my part in helping to preserve it.
He added: "I've been able to use my creative photography skills to help the museum show the public what it looks after."
Keith said volunteering after retirement has helped him stay mentally and physically active.
His DIY skills proved instrumental in the museum opening a micro premises in Tavistock; Keith volunteered to paint and decorate the interior, and help the curator with the displays, including suspending a traditional police bike from the ceiling.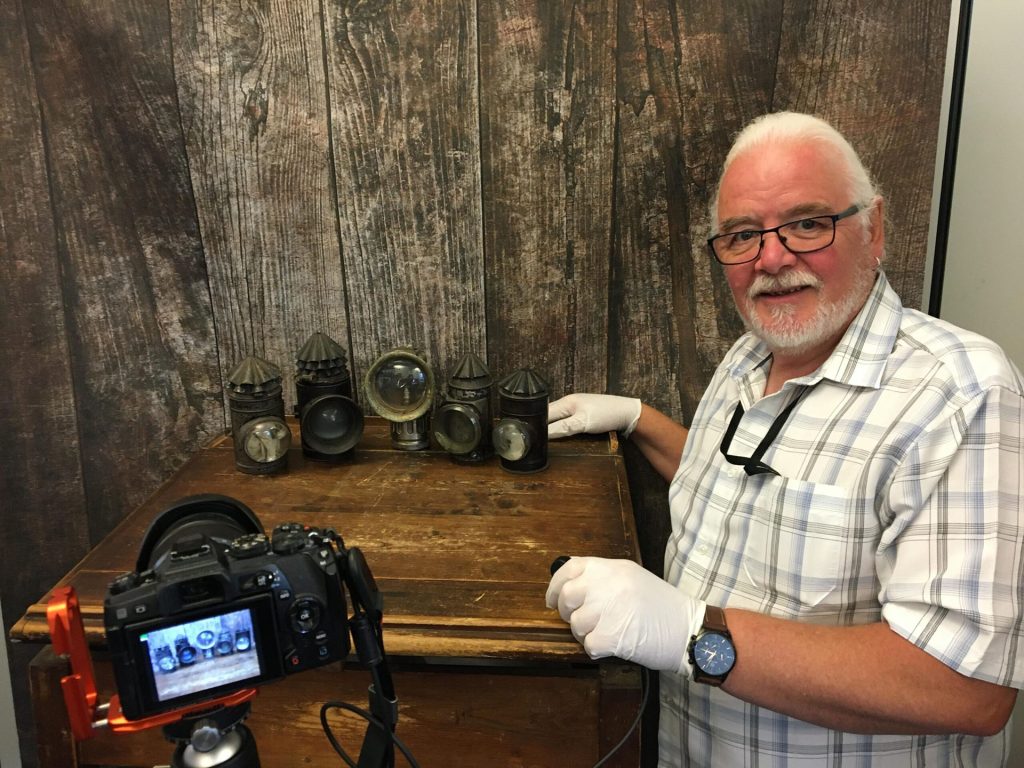 Keith said: "I really enjoy being part of a great team of volunteers and staff who all believe in what they are doing."
Some of the secrets preserved in the museum archive include:
Photos of police divers on the River Dart, Devon, investigating the 1984 murder of the Clarks shoes' fortune heiress, where impressions of swan beaks were matched with marks on her body.
Images from when an RAF Hawker Hunter crashed into Tintagel village, Cornwall, in 1979, wedged in a gap between two houses, yards from a loaded petrol tanker, after the pilot was forced to eject into the sea.
Police dog Bear, photographed in the 1900s swimming in a dyke near Dartmoor Prison.
A Chief Constable's Order Book from 1908 stating Police Constables must arrange for an ambulance – or stretcher – to take arrested female prisoners to the station and 'not carry them bodily through the streets'.
Evidence photos from the 'Rolex Murder' in 1996, where a drowned man off Teignmouth found wearing a designer watch sparked an investigation that led police to discover he was thrown overboard by his friend and business partner – to steal his identity.
Chief Constable John Alderson photographed holding the reins of a horse; he wanted to form a mounted section across the two counties after seeing how a neighbouring force's horses were brought in to hunt for 13-year-old Genette Tate, who went missing in Aylesbeare, Devon, in 1978. His request was refused.
A colour photo of residents rummaging through the wreckage of ship MV Cita, which lost 200 containers carrying 1000s of items off the Isles of Scilly in 1997. Residents tried smoking tobacco from huge seawater-soaked bales. And police discovered 36 pairs of shoes in the porch of one house on the island.
For more information, or to volunteer, email ceo@dcpolicingmuseum.co.uk
Tributes to 'inspiring' Trustee Bill Tupman – 'the progress of the Museum of Policing in Devon and Cornwall will be but one aspect of his legacy'.