Photographs, objects and documents belonging to Special Constable Harold Roland Luxton have been added to the museum's archive, highlighting Exeter police history during World War Two.
We recently received a donation from David Luxton, who has donated some memorabilia relating to his grandfather, Harold Roland Luxton. He served as a Special Constable in Exeter Police Force during the Second World War and was tragically killed in the blitz on the 4th May 1942.
David has donated his grandfather's police whistle, truncheon, Exeter Special Constable badge, photographs and relevant paperwork relating to his death. One of the photographs he donated is pictured below and shows Harold in his Special Constables uniform during the Second World War. Harold was also a retained fireman from 1930 to 1934 in Exeter, and had military service in the First World War.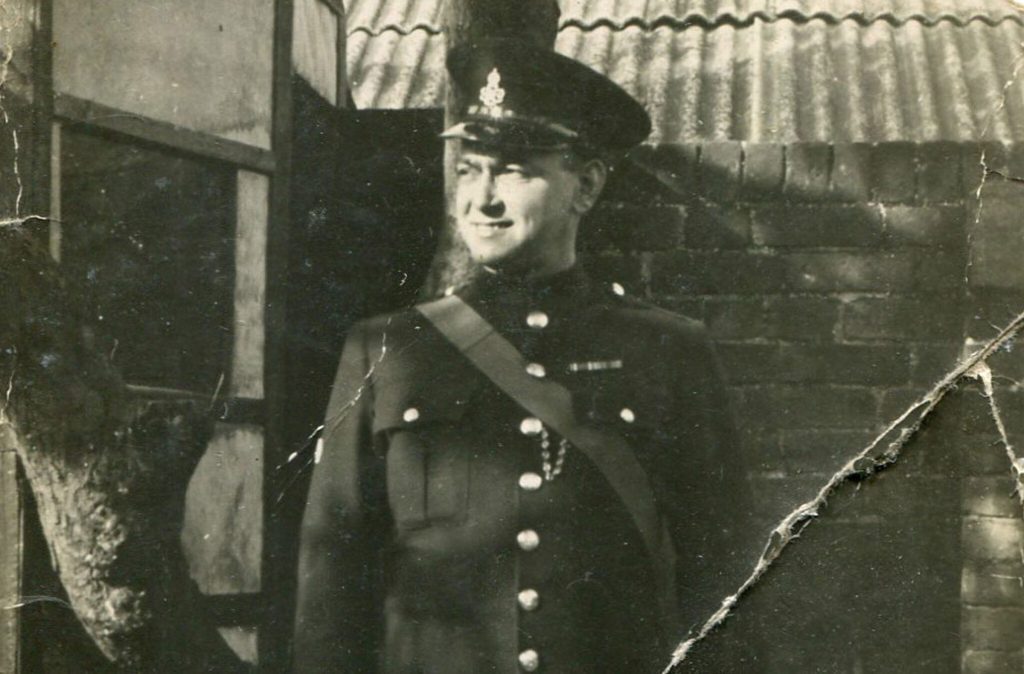 Harold's death, along with two other policemen who died in service during the Second World War, was commemorated with a plaque which was initially at Heavitree Road Police Station in Exeter. Following a rededication service, the plaque has now been moved to Exeter's Guildhall.
We are incredibly grateful to David Luxton for this donation and will ensure that his grandfather's service, and Exeter police history, is not forgotten.
The papers of Harold Roland Luxton can be found here:
https://devon-cat.swheritage.org.uk/records/PA/1/5/10/67