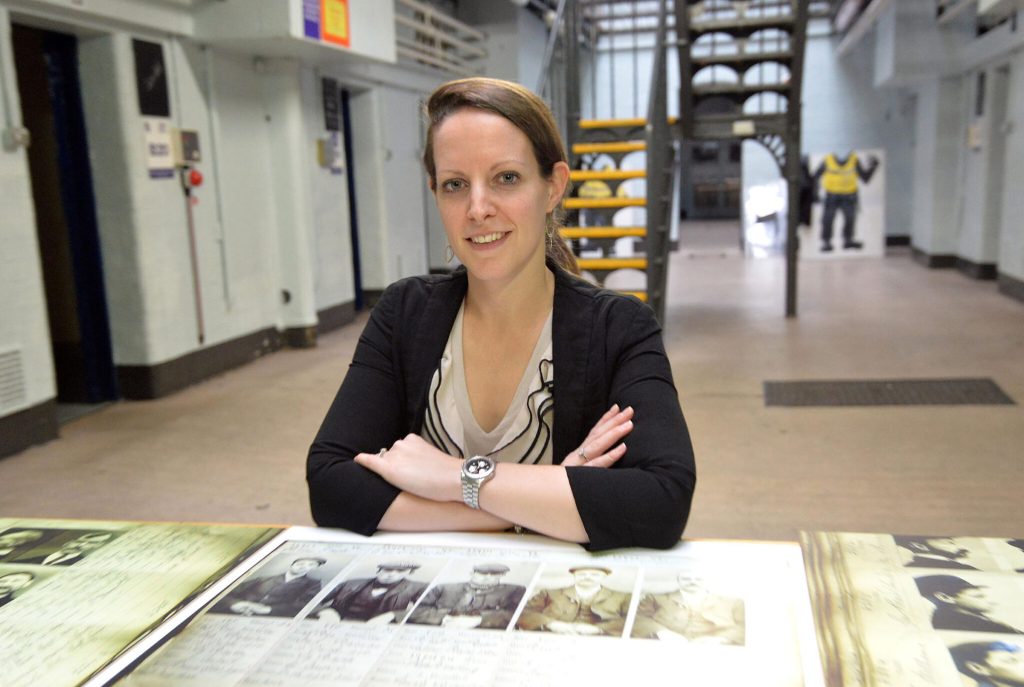 The Museum of Policing in Devon and Cornwall welcomes new members to join in supporting its growing collection and archive, helping to preserve more than 200 years of police history and heritage for future generations. Find out how to get involved here.
At the end of October, we were delighted to be joined by guest speaker Corinne Brazier, the Heritage Manager at West Midlands Police Museum. As part of our new Membership scheme which launched in September, we hold monthly online events on Zoom. Each month we're joined by a different guest speaker, and we were thrilled to hear from Corinne in October.
Corinne's talk, titled From Lectures to Lockup: Transformation of the West Midlands Police Museum, provided a fascinating insight into the journey of the West Midlands Police Museum. From digitising their personnel files, to holding public events including birthday parties, open days and ghost hunts, to opening a new pop-up museum in Coventry City Centre for City of Culture 2021.
After a successful National Lottery Heritage Fund bid in March 2020, the West Midlands Police Museum is currently converting the Steelhouse Lane Lock-up into the new permanent home of the museum, which opens in 2022.
It was great to see our two police museums coming together for this event and shows the importance of preserving police history and engaging with all types of communities. As we are still a relatively young Museum ourselves, it was brilliant to hear from Corinne. We can't wait to visit the Lock-up once it opens!