The Museum of Policing in Devon and Cornwall stores its collection of artefacts and objects at Okehampton Police Station – read here what to expect when visiting for the first time.

At the beginning of June, Lisa Berry-Waite joined the Museum of Policing in Devon and Cornwall as its Digital Marketing and Communications Officer. This piece follows Lisa's first day working at Okehampton Police Station.
Like many people who started new jobs over the last year and a half, Covid-19 meant that I started my new role as the museum's Digital Marketing and Communications Officer from home. While I'd met many of the museum's trustees, staff and volunteers on Zoom, I was looking forward to meeting everyone in person and seeing the object collection for the first time.
Every Monday, the volunteers meet at Okehampton Police Station where the object collection is kept, along with the Archivist (Alistair) and the Development and Operations Manager (Miranda). The office was bubbling with chatter when I arrived, and I was immediately offered a cup of tea and a biscuit. Not a bad way to start the day! After being introduced to all the volunteers who were in that day (Pam, Sue, Derek, Brian, Monica, and Peter), I was given a tour around the object storerooms by Derek and Sue, who've been volunteering with the museum for many years.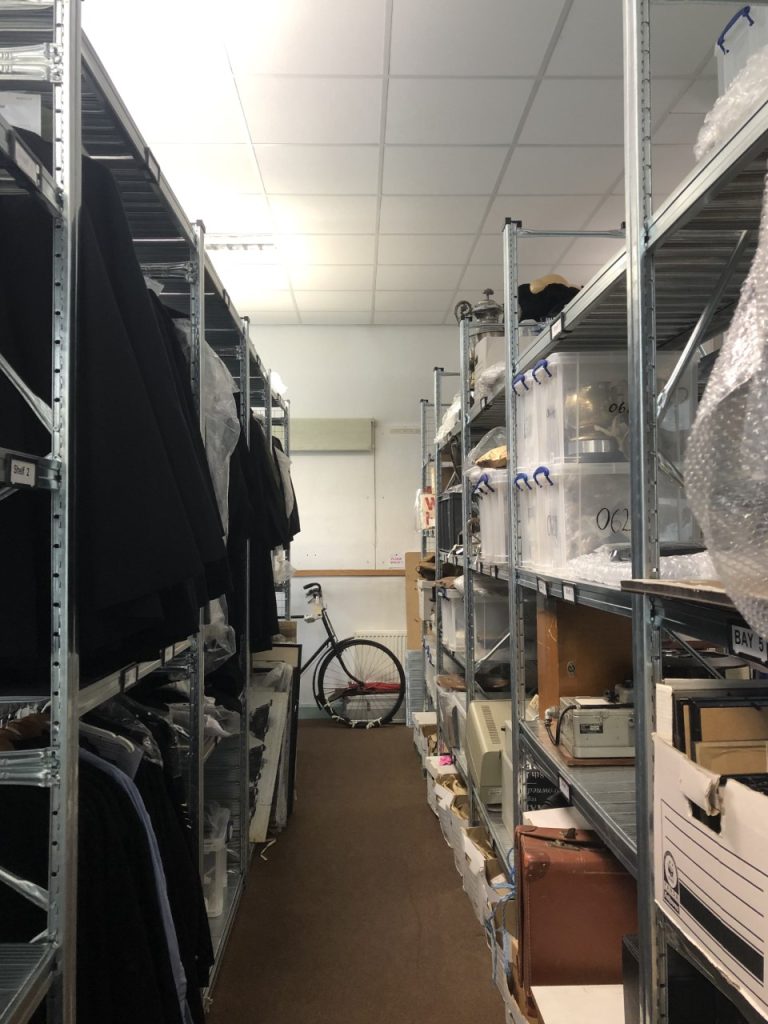 There's something very special about being surrounded by hundreds of years of history. From police uniforms and radios, to typewriters and bicycles, the museum's object collection is vast and spans over 200 years of policing history. One of the objects I found most fascinating was a Victorian 'mugshot chair', where inmates would have sat to have their photographs taken. It certainly looked very uncomfortable; the ridge in the middle of the seat and metal rod at the back ensured that all sitters were photographed in the same position – sat up straight and facing forward.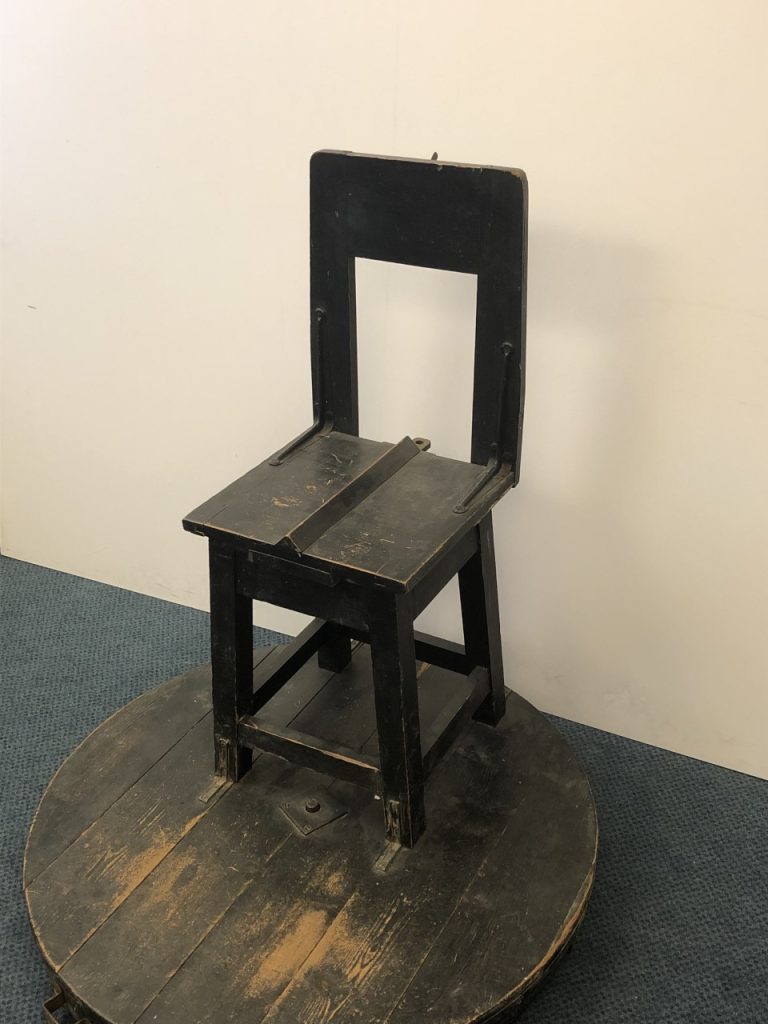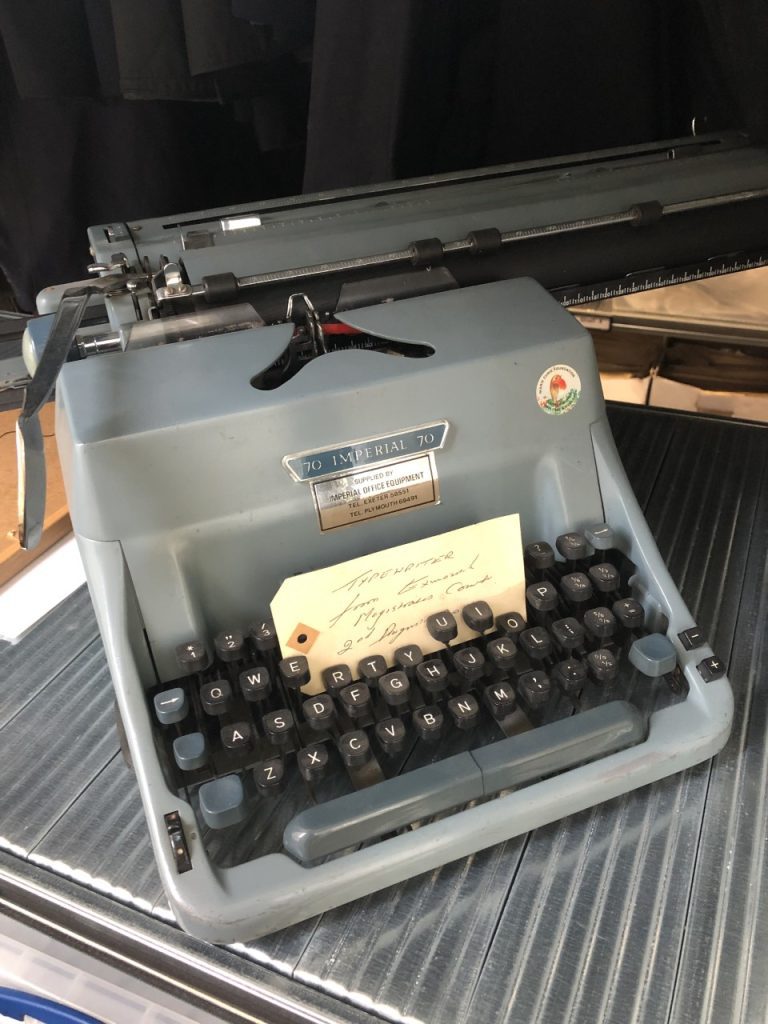 At lunch time, the museum's Chairman, John Casson, came by. It was great to meet John in person and hear about his involvement in the museum's journey. To celebrate National Volunteering Week at the start of June, Miranda brought in a home-made cake to thank the volunteers for all their hard work. The volunteers are invaluable to the museum and work on a range of projects and activities. Whilst I was there, most of the volunteers were working with Alistair to sort through some photograph collections, which haven't been catalogued yet.
Although I enjoy working from home, I'll definitely be travelling to Okehampton more frequently to work alongside colleagues and the volunteers in person. There's a real sense of community about the place! Each object in the museum's collection has its own unique story, and I'm looking forward to learning more about the collection, and sharing object stories on the museum's social media and website.